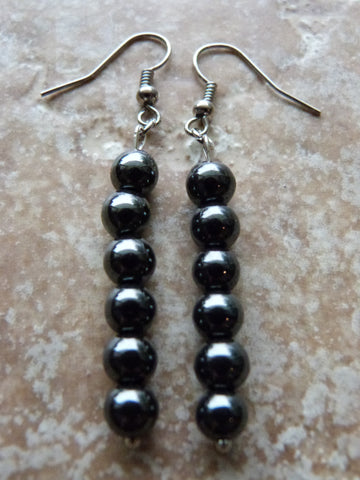 Hemitite strand Earrings
These strands of Hematite are perfect for those that like a simple dangle earring. Hematite is a perfect grounding stone. They are simple but elegant and can be worn with all types of clothing.
There are plenty of Hematite necklaces to choose from if you want to make a set.