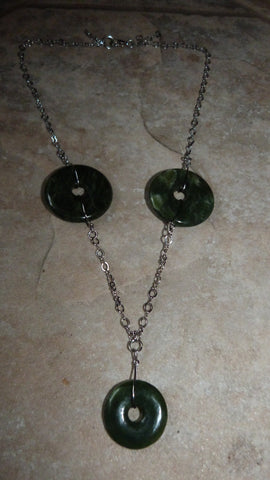 Canadian Nephritic Jade Disc Necklace
A perfect Canadian Necklace. This Nephritic Jade is all shades of dark and light green from the British Columbia on the west coast of Canada. If your looking for something aside from the Ammolite gemstone to get for the 150 Celebrations. BC Jade is it.
Balanced with two sizes of Jade disc. Simple chain and wire work to capture the discs in a decorative chain layout.
Also Jade ball earrings available to order