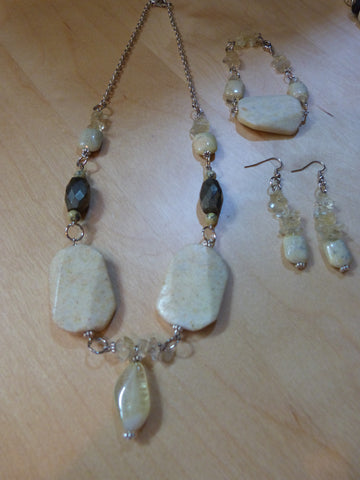 Serpentine, Yellow Turquoise, Pyrite and Lemon Quartz Necklace
This is a classic solid and sturdy stone necklace. Main larger beads are Serpentine and faceted pyrite. The chips are lemon quartz and smaller yellow Turquoise. This has an antique feel and can be worn with lace or jeans.
Matching Bracelet and Earrings are also available for sale.